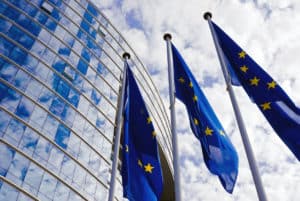 The European Fund and Asset Management Association (EFAMA) has appointed the chief executive officer of Candriam, Naïm Abou-Jaoudé, as its new president.
He joins EFAMA for a two-year term which will run until June 2023 and replaces Nicolas Calcoen, deputy general manager of Amundi.
Abou-Jaoudé has been CEO of Candriam since 2007 after joining the firm from Dexia Asset Management where he had been chief investment officer for alternative investments and a member of the executive committee for seven years.
"I am honoured to represent Europe's investment management industry, which manages EUR 27 trillion of assets, as EFAMA President. While our industry remains vital to investors in achieving their financial goals, we also now have a critical part to play in encouraging a more sustainable and inclusive future," said Abou-Jaoudé.
"As we emerge from the COVID-19 pandemic, the importance of this organisation's work on behalf of our industry could not be more pressing. There is much to do and helping Europe to transition into a low carbon economy and build back better will be a top priority of mine."
Chief investment officer of APG Investment Managers, Peter Branner, and global chief operation officer of Natixis Investment Managers, Joseph Pinto, have been appointed as vice presidents to Abou-Jaoudé.
They join EFAMA at a pivotal period in the market amid regulatory uncertainty and volatility caused by the pandemic. EFAMA recently pushed for standardised EMIR derivatives reporting and a consolidated tape in Europe.