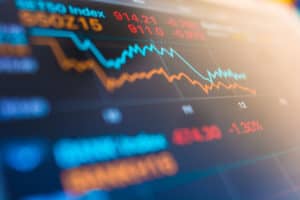 Dutch bank de Volksbank has joined the ISA Direct Model from European derivatives exchange as the clearing scheme extends from the buy- to the sell-side.
Eurex said that de Volksbank is the first Dutch bank to enter the scheme that provides direct clearing connection. The addition of de Volksbank marks the extension of the scheme to include sell-side participants. ABN AMRO Clearing Bank will act as a clearing agent for the bank.
Originally designed for the buy-side, the model offers direct clearing membership access to buy-side institutions to address concerns around costs of clearing and concentration of risk. 
Under the scheme, the client and central clearing counterparty (CCP) have a principal relationship, with the regular clearing member acting as a clearing agent for over the counter (OTC) interest rate swaps and repo.
Eurex claims the model offers an enhanced version to bilateral arrangements or traditional clearing models because of its liquidity access and risk management framework. 
"The benefits of combining OTC IRS and repo clearing make Eurex's ISA Direct a very attractive proposition for us, and the new TARGET2 functionality has really enhanced the business case," said Edwin de Hoogen, manager of money markets at de Volksbank. "Onboarding at Eurex was extremely smooth and we are grateful to ABN AMRO Clearing for their work as clearing agent."
Swiss Life Asset Managers became the first buy-side client to use the central counterparty's ISA Direct model for OTC interest rate derivatives in June 2019.
"With several notable recent client wins, our direct access model – which offers the market real benefits in terms of balance sheet optimisation and risk management – continues to grow in strength," said Adam Husted, head of membership sales and relationship management at Eurex.