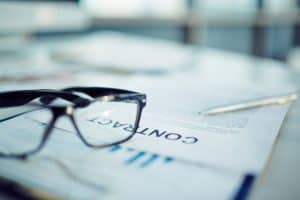 Swiss Life Asset Managers has signed up to Eurex Clearing as a direct clearing member via its buy-side clearing access model, with ABN AMRO Clearing operating as the clearing agent.
Eurex confirmed in a statement that Swiss Life Asset Managers is the first buy-side client to use the central counterparty's ISA Direct model for over the counter (OTC) interest rate derivatives.
The ISA Direct model allows buy-side clients to have a direct and contractual relationship with the clearing house, while being direct counterparts with a clearing agent. The buy-side traditionally has indirect connections to clearing houses, using clearing brokers as intermediaries.
"By being able to directly connect to Eurex Clearing, our concerns about credit risk and the portability of our assets are much better addressed. The ISA Direct model alleviates many of our concerns and helps us to meet the regulatory requirement of central clearing," Jan Grunow, head of operations at Swiss Life Asset Managers, commented.
Eurex currently offers the ISA Direct model for its interest rate swaps and repo transactions. The initiative was developed to address buy- and sell-side concerns around the costs of clearing and concentration of risk.
"We welcome Swiss Life on board and thank ABN AMRO Clearing for its continued support. It confirms the value proposition of the ISA Direct model and we look forward to working with market participants to accelerate the adoption of this innovative service," said Philp Simons, head of fixed income, funding and financing sales at Eurex.
ABN AMRO Clearing added that the lower balance sheet impact involved with the ISA Direct initiative is a major advantage that allows for the expansion of central clearing services to well-established buy-side clients.
"We are delighted to partner with Swiss Life," Alexander Jacobs, head of OTC clearing at ABN AMRO Clearing, commented. "We are committed to bringing innovative clearing services to our clients. The ISA Direct set up offers capital, operational and risk efficiencies for all parties including novel collateral management solutions."