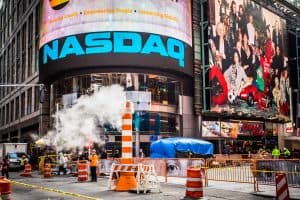 US exchange operator Nasdaq has confirmed that its head of global trading and market services is due to retire by the end of the year after more than a decade with the company.
Nasdaq confirmed in a statement that Tom Wittman will step down from his role by the end of 2019 and become an executive advisor reporting to Adena Friedman, CEO of Nasdaq, but will continue to manage the fixed income division for the rest of the year.
Wittman has led Nasdaq's global trading and markets services, and served as CEO of the Nasdaq Stock Market, since 2016. He first joined Nasdaq in 2008 as part of the exchange group's acquisition of the Philadelphia Stock Exchange, where Wittman worked for 21 years overseeing its trading technology across equities and options.
"Tom's stewardship and track record in the options and equities markets are known throughout the industry, and the success of Nasdaq's equity and equity derivatives business points directly to his leadership," said Friedman.
"His efforts to integrate the Philadelphia Stock Exchange into Nasdaq in 2008, and leading Nasdaq's team to acquire Chi-X Canada and International Securities Exchange in 2016, have created a tremendous foundation from which Nasdaq is able to invest in alternative data, machine intelligence, and cloud technology in our role of building and serving marketplaces all over the world."
At the same time, Nasdaq confirmed that Tal Cohen, who joined the exchange in 2016 as senior vice president of North American equities following the acquisition of Chi-X Canada, has been promoted to executive vice president of North American Market Services.
Cohen will be responsible for driving the strategy of Nasdaq's trading business across cash equities, commodities, derivatives and trade management services in US and Canadian markets, Nasdaq said.
"Tal's innovative drive and determination comes across every day in his focus on Nasdaq's market structure and product capabilities, and the bases for his ideas come from the trusted partnerships he forms with clients," Friedman added.
"Tal's strength in strategic thinking and proven execution skills will be tremendous assets in his new role, particularly as our clients' needs continue to evolve. His pursuit of market structure reform is based on his long-time constructive dialogue with all industry participants, and he will be a great leader for our North American trading franchise."