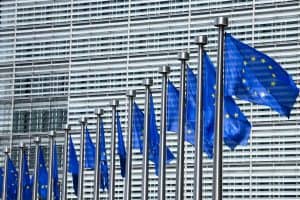 The European Fund and Asset Management Association (EFAMA) has confirmed its approval of the recent agreement between a group of European exchanges to build a consolidated tape for equities – a move it believes will improve best execution on trades for both institutional and retail customers.  
"This affirms the buy-side's longstanding view that a European consolidated tape is key to completing the objectives of the Capital Markets Union and ensuring that European capital markets remain globally competitive," said the association. "We also believe in the potential of the equities/ETF consolidated tape to attract more capital flows into mid-cap and small-cap stocks, as well as smaller markets generally." 
The agreement, announced last week, marks a landmark moment in the hitherto fragmented approach to a consolidated tape from disparate European markets: with exchanges including Deutsche Borse, Nasdaq, Euronext and Six Group joining forces on the proposal.  
Read More – European exchanges to collaborate on consolidated tape for equities 
"Nevertheless," warned EFAMA director general Tanguy van de Werve: "It is important that the resulting equities tape displays both pre and post-trade equities/ETF data in real-time." 
From a cost perspective, the association also noted that any equities/ETF consolidated tape should be provided on a "reasonable commercial basis" to ensure wide take-up, as well as stressing that it should meet the needs of market participants, and "in no way" be used to render European exchanges' own proprietary feeds more attractive. 
However, as with any proposal, concluded EFAMA: "The devil will be in the detail."