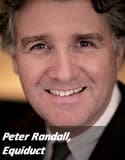 Equiduct, the retail-focused pan-European regulated market, started trading Italian stocks today, having altered its post-trade arrangements following a series of hold ups.
The platform, which guarantees investors the best price for stocks based on a consolidated best bid and offer model, will now use Anglo-French clearer LCH.Clearnet as its central counterparty (CCP) for Italian equities instead of CC&G, the domestic Italian clearing house owned by the London Stock Exchange Group.
According to a member notice on LCH.Clearnet's website, all Equiduct trades in Italian stocks will be cleared via the CCP's EquityClear service.
While German-regulated Equiduct began testing with CC&G in mid-October, it has been unable to gain final approval for use of the CCP from German regulator BaFin.
According to a source close to the situation, Equiduct will continue with its plan to use CC&G for clearing Italian trades in the longer time.
The Italian market represents a potentially lucrative opportunity for Equiduct given the large proportion of retail investors in the country. The venue said that the cost for final investors of FTSE MIB trades missing the best price totaled €15.72 million in the first three quarters of this year.
"Italy is one of the most sophisticated retail markets in Europe, and we are confident of building a presence in this region," Equiduct CEO Peter Randall told theTRADEnews.com last month.
In October, Equiduct traded €2.79 billion worth of European equities, giving it a total market share of 0.36%, according to data from Thomson Reuters Equity Market Share Reporter. The venue has had recent success in French stocks, trading 1.78% of CAC 40 blue-chips last month.
Market making firm Citadel Securities took a majority stake in Equiduct in July 2009, months after its launch by German stock exchange Börse Berlin. Knight Capital, a US-based broker also has a stake in Equiduct, which it increased in June last year as part of efforts to expand its European market making business.