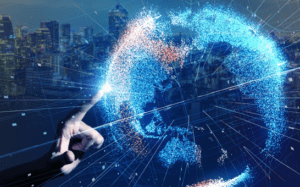 Securities finance trading provider EquiLend has confirmed the launch of a new platform aimed at automating processes in total return swaps trading.
Known as Swaptimization, the platform deploys a proprietary matching algorithm to pair natural positions across the market for bilateral, security-based total return swaps trading. It operates on a web-based interface for users to access liquidity.
"EquiLend has a long history of success in bringing efficiency and automation to areas of the market prone to inefficient, manual processes. With the launch of Swaptimization, we look forward to extending our award-winning technology and expertise in automation to the swaps market," said Brian Lamb, CEO of EquiLend.
Swaptimization has launched in the US for a core group of total return swaps market participants, and EquiLend plans to extend the platform in Europe and Asia in 2020, pending regulatory approvals. A number of other firms have participated in the platform's working group this summer, and around 20 are expected to join the platform next year, EquiLend added.
"Our clients have solicited our ability to automate, streamline and standardize a workflow to allow their total return swap traders to focus on revenue generation for their firms. Swaptimization is a solution that provides technological efficiency to a marketplace that would greatly benefit from automation," Paul Lynch, global head of product at EquiLend, commented.
In June, EquiLend confirmed that National Bank of Canada acquired a 10% stake in the firm from JP Morgan, but JP Morgan still holds a 10% ownership in the firm. National Bank of Canada joins nine other major institutions including Bank of America Merrill Lynch, BlackRock, Credit Suisse, Goldman Sachs, Morgan Stanley, Northern Trust, State Street, UBS and JP Morgan.