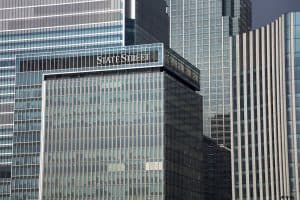 Boston-based bank State Street has appointed an expert in artificial intelligence (AI) and machine learning as chief information officer, as the institution looks to implement its wider digitisation strategy.
Brian Franz joins State Street from UK alcoholic beverages company Diageo where he was most recently chief productivity officer.
Franz has extensive knowledge and experience working with technologies such as AI, machine learning and robotics, having implemented initiatives at Diageo which led to more than £700 million in savings and business growth.
At Diageo, Franz led the IT, enterprise operations and business service functions, and was also its global chief information officer, which he also previously held at other global organisations including PepsiCo International, GE and AT&T.
"[Franz] brings to State Street a unique combination of experience, knowledge and deep technology and operations prowess," said Lou Maiuri, COO at State Street. "He adds to this a strong focus on productivity and continuous improvement, at the core of which is a better client and employee experience. The CIO of the future needs to be as much a business leader as a technology visionary, and we benefit from both with [Franz]."
State Street added it will look use Franz's experience of technology for a range of new data and analytics tools for its front-to-back platform, as the bank aims to become a 'digital-first organisation', emphasising client experience and productivity.
"This is a company that occupies a unique space in financial services and one in which there is much opportunity to differentiate through next-generation technology, high productivity and global scale," Franz commented. "I look forward to making a positive impact and to leading a world-class team."
Earlier this month, State Street confirmed that its head of platform strategies, Spiros Giannaros, is to return to Charles River Development as its new president. State Street acquired Charles River last year in a $2.6 billion deal aimed at extending the bank's front-office services.