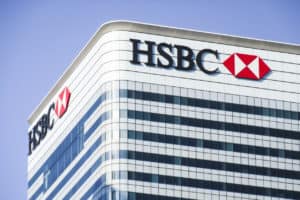 HSBC has named two new co-heads of its investment banking division, after confirming that Samir Assaf will step down from the role in March next year.
In a statement, HSBC said Assaf will take on a new role as chairman of corporate and institutional banking, after leading the business as CEO of global banking and markets since January 2011.  
HSBC confirmed that George Elhedery and Greg Guyett, currently head of global markets and banking respectively, will become co-heads of the investment banking business next year when the changes come into effect.
Elhedery has been with HSBC since 2005, having held various senior roles within the global markets business at the bank. Guyett joined HSBC in 2018 following a short stint as chief operating officer at East West Bank, but spent 30 years at JP Morgan prior to that, leading the bank's investment banking in Asia Pacific.
Elsewhere, HSBC also confirmed several changes to its senior leadership team which follow the bank's decision to replace former group CEO, John Flint. Global commercial banking chief executive, Noel Quinn, has assumed the role of interim CEO until a permanent successor is found.
Under the leadership reshuffle, HSBC said that Andy Maguire will retire in June next year as group chief operating officer following a six-month notice period, and will be replaced by executive vice president at Hewlett Packard, John Hinshaw. Maguire joined HSBC in 2014 from Boston Consulting Group.
"I'd like to thank each of these individuals for their extraordinary dedication and commitment to the bank over many years," Quinn commented. "In their respective successors we have talented and capable individuals that I'm looking forward to working closely with as we execute plans for the next phase of the bank."