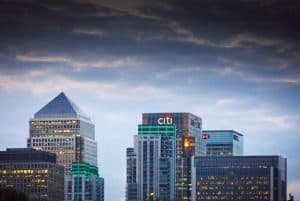 Start-up firm AccessFintech has partnered with four of the biggest global banks to launch a new platform aimed at standardising a key element of the settlement workflow process.
Citi, Credit Suisse, Goldman Sachs and JP Morgan have jointly launched an industry-wide collaboration workflow utilising AccessFintech's Global Data Network, focusing on settlements and supporting multiple asset classes.
The platform's aim is to identify exceptions – transactions that fail to process – and significantly reduce them could become extremely beneficial for firms to avoid being penalised under the settlement discipline regime (SDR), set out in the central securities depository regulation (CSDR). It would also help overcome inefficiencies that have become inherent in bilateral and manual settlement processes.
"The current settlement process involves many participants to bilaterally clear trades. When trades do not settle on time, or process with exceptions, you can have as many as five establishments involved in the manual resolution which takes place over a chain of emails," said Steve Morgan, head of markets operations solutions at Citi.
The launch of the platform marks the latest success for AccessFintech, which originated from JP Morgan's FinTech incubator and went live just six months ago. The company is emerging as a true success story for likeminded start-ups looking to partner with incumbent global players.
Last month, Credit Suisse went live with AccessFintech's Global Exception Network solution to enable its prime brokerage unit to reduce the time needed to resolve exceptions and ensure transactions are successfully settled.
"We are always looking for better industry collaboration tools to improve the efficiency of our post trade process, reducing costs for both market participants and our clients. The ability of AccessFintech to enable multiple firms and buy-side participants to share information real time and clear post trade exceptions in a controlled and cost-effective manner is a critical step along that path," added Tom Damico, global head of equities operations at JP Morgan.