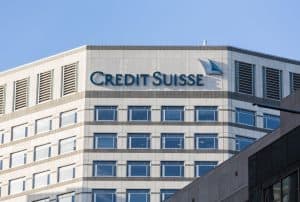 Credit Suisse has gone live with a platform provided by AccessFintech to streamline its trading exception management processes, a key element in the settlement function.
The internal launch of the Global Exception Network solution will enable the bank's prime brokerage unit to reduce the time needed to resolve exceptions and ensure transactions are successfully settled. The platform leverages next-generation technology that standardises trade workflows and provides real-time transparency into trade lifecycle statuses.
"Through AccessFintech we are implementing a next generation client servicing solution, which has the potential to drive standardisation of virtually any multi-party operational workflow," said Inessa Even, head of market infrastructure and global markets strategic investments at Credit Suisse. "Credit Suisse made a strategic investment in AccessFintech last year because of the opportunity it presented to drive this type of infrastructure impact."
The AccessFintech platform was launched in June when JP Morgan became the first custodian to use its transaction status solution. The start-up, which originates from JP Morgan's FinTech incubator, provides real-time transparency into trade lifecycle status, identify errors, standardised commentary and shared bi-directional workflow for buy-side clients.
Enhancing transparency in the trade lifecycle will become increasingly important with the onset of the settlement discipline regime (SDR) under the Central Securities Depository Regulation (CSDR).
All market participants, including asset managers, hedge funds, broker-dealers and custodians, will have to ensure they have sufficient insight across pre-trade, trade and post-trade events, and have the necessary tools to identify discrepancies in the settlement chain.
"The existing settlement process involves many participants and is highly complex, bi-lateral and inefficient. The impact of this is due to increase with the enforcement of forthcoming CSDR. Industry standardisation is important to maximise efficiencies across the market," added Roy Saadon, CEO of AccessFintech.