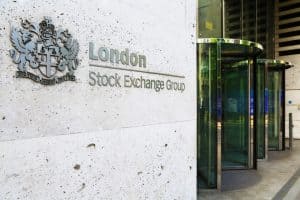 Shareholders at the London Stock Exchange Group have voted overwhelmingly in favour of the institution's planned takeover of Refinitiv for $27 billion.
According to a notice from the LSEG, 99.27% of shareholders voted to approve the transaction earlier today, marking an important step in the exchange operator's move to acquire the data and analytics giant.
The deal remains conditional to receipt of regulatory and antitrust clearances, for which the processes are underway, but integration planning is on track and closure of the transaction is still expected during the second half of 2020.
LSEG's move to acquire Refinitiv was confirmed in August, and will expand the exchange group's global footprint, particularly in terms of coverage in emerging and growth markets, as well as providing a route into FX markets for the first time.
CEO of LSEG, David Schwimmer, explained during an event in September that the deal had been driven by continuing changes in the industry, including the increasing importance of data and analytics, and the shift towards electronic and multi-asset trading. Upon completion, Schwimmer also said that the full integration of Refinitiv post-acquisition could take up to five years.
"We have to close the transaction and we do have a timeframe in terms of delivering synergies both on the cost and revenue side," Schwimmer said. "It could take up to five years, but we expect to get most of those synergies within the first three years of closing the deal. There are some elements, though, that could take longer when you're doing things like consolidating data centres, which can take sometimes take much longer."