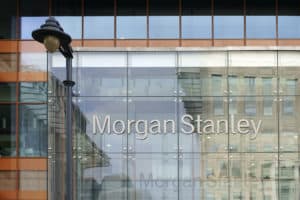 Morgan Stanley has said it will appeal a decision by regulatory authorities to impose a €20 million fine for allegedly manipulating prices of bonds in France.
The enforcement committee of the Autorité des Marchés Financiers (AMF) said that the fine against Morgan Stanley related to a 'pump and dump' scheme carried out in June 2015, whereby traders bought large quantities of bonds in a bid to drive prices up before selling.  
In a statement responding to the regulatory action seen by The TRADE, Morgan Stanley said that it will appeal the decision and denied any wrongdoing in its activities related to the French bond market, reiterating that it acted in the interest of clients.
"We are very disappointed with this finding and we fully intend to lodge an appeal. Morgan Stanley will continue to defend vigorously its integrity and high standards of professional behaviour," Morgan Stanley's statement read. "The activities in question were undertaken in accordance with market practice and as part of the Firm's role and obligations as a market maker and Morgan Stanley remains confident that it has acted in the best interests of the market and its clients. We therefore look forward to presenting our case to the appeal court."
According to the AMF, the European government bonds desk at Morgan Stanley in London aggressively purchased a high number of French sovereign bonds futures contracts and German sovereign bonds futures contracts on Eurex, but then sold some on the MTS France and BrokerTec trading platforms at an 'artificial and abnormal' price.  
The purchase of the French sovereign bonds futures was considered manipulation and a form of deception, as it was not consistent with the overall strategy of the European government bonds desk at Morgan Stanley, the AMF added, and the scheme distorted the view of the French sovereign bond market for various market participants.