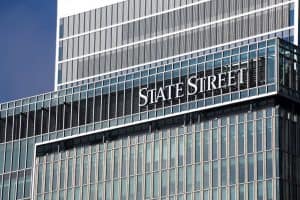 State Street has announced that its head of platform strategies, Spiros Giannaros, is to return to Charles River Development as its new president.
Giannaros will be responsible for day-to-day operations of the front-office technology specialist, including product, development, sales and services for its flagship platform, the Charles River Investment Management Solution (IMS), as well as developing State Street Alpha, its front-to-back investment servicing platform for investment managers, hedge funds, asset owners and insurers. 
He will report to John Plansky, CEO of Charles River and head of State Street Global Exchange and State Street Alpha. Giannaros spent 15 years with Charles River as managing director for the Americas, responsible for sales, strategic account management and product marketing.
Charles River was acquired by State Street last year in a $2.6 billion deal which received positive feedback from the industry despite the hefty valuation.
Giannaros joined State Street in June this year from data and risk analytics vendor IHS Markit where he was global head of enterprise data management (EDM), having led its warehouse and reporting businesses, software managed services, as well as the thinkFolio business – an order and portfolio modelling system.
"I'm excited to be rejoining Charles River and working hand in hand with John on State Street Alpha," commented Giannaros. "I am looking forward to building on the momentum that's already been created and to further enhancing our real-time data intelligence capabilities that will help our clients efficiently implement their investment strategies and stay profitable through increasing cost pressure, complexity and competition."
In October State Street announced that it had "parted ways" with its chief technology officer, Antoine Shagoury, after four years and was in the process of reviewing its technology strategy.