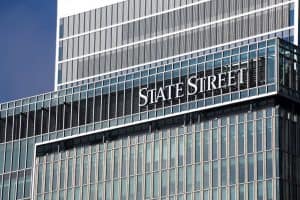 State Street is on the hunt for a new chief technology officer (CTO), with the Boston-based investment bank undertaking a review of its technology strategy.
Speaking to analysts on the third quarter earnings call, Ron O'Hanley, CEO and president of State Street, stated that the firm had "parted ways" with its CTO, Antoine Shagoury.
"We parted ways with our former chief technology officer. That search is underway, and we'll have more to say about this later on in the year," O'Hanley said.
Shagoury had been with the bank for four years, joining from the London Stock Exchange Group where he was chief operating officer. He was also previously the chief information officer for the New York Stock Exchange.
A spokesperson for the bank confirmed Shagoury's departure, and added an internal and external search is underway for his replacement. In the meantime, Lou Maiuri, chief operating officer, will assume responsibility for all IT strategy and infrastructure.
"Lou has deep and extensive experience within information technology and will work closely with his team to ensure our clients and stakeholders continue to receive innovative and high-quality service, solutions and partnership," the spokesperson added.
State Street is currently undergoing a process of updating its core business strategy, of which a review of its technology strategy is a significant part of this. Eric Aboaf, chief financial officer for State Street, explained that over recent weeks, the bank has "rationalised" 275 technology staff.
Over the past year, State Street has also seen several high-profile departures among its technology team. These include Moiz Kohari, its former global chief technology architect and a founder of its digital transformation programme; Stephen Marshall, the creator of State Street's first ever mobile solution using machine learning and natural language processing, who left in May to join BNY Mellon; and Pinar Ermidag, who was head of digital product development and innovation.
"There are a number of areas we are examining to create better technology outcomes at lower costs, with an increased emphasis on development projects and innovation that have a direct client service benefit and strength in our resiliency," O'Hanley added.