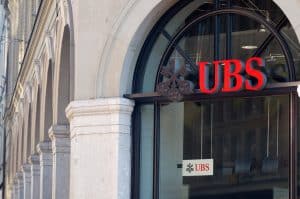 UBS has confirmed that it will incur expenses of $100 million in the fourth quarter of this year due to costs associated with restructuring its investment bank.
The bank is planning to realign its investment bank division, led by co-heads Piero Novelli and Rob Karofsky, rebranding the corporate client solutions and investor client services divisions to global banking and global markets respectively. 
In its third quarter earnings report, UBS said the global banking unit will adopt a global coverage model, while global markets will combine the equities, foreign exchange, rates and credit trading businesses into three product verticals: execution and platform, derivatives and solutions, and financing. The changes are due to take effect on 1 January 2020. 
"We expect the investment bank to incur restructuring expenses of around USD 100 million in the fourth quarter of 2019," UBS stated. "Separately, we are continuing to execute on various strategic initiatives across the group and are considering opportunities that would leverage our technology capabilities, build on our strengths and focus resources on growth areas."
The restructure follows the high-profile departure of UBS's former president of investment bank, Andrea Orcel, who was appointed the new chief executive of Santander last year. Although Santander withdrew its job offer to Orcel amid issues with pay, Novelli and Karofsky were named co-heads of the investment bank.  
Novelli rejoined UBS in 2013 as executive chairman, having previously served as global head of advisory and chairman of global mergers and acquisitions at the Swiss investment bank. Similarly, Karofsky joined UBS in 2014 as global head of equities, and was previously global head of equity trading at AllianceBernstein.
In the third quarter, UBS posted a 5% decrease in investor client services revenues compared to the same period last year, with equities down 7% and FX, rates and credit also down 1%. The bank said the declines partly reflected a strong prior-year quarter. UBS said that lower client activity and a challenging market environment also affected the quarterly performance.