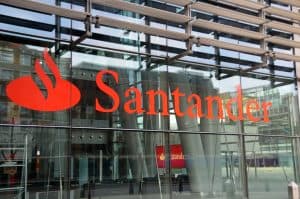 Spanish group Santander has decided to reverse its appointment of UBS investment banking president Andrea Orcel as its new chief executive due to an issue with his remuneration.
Santander's board had agreed terms of Orcel's annual pay in his future role when confirming his appointment in September, but the final cost of Orcel's compensation for deferred stock awards he earned at UBS over seven years exceeded expectations.
"The board considers that for Santander to pay this amount to facilitate the hiring of one individual, even one of the calibre and background of Mr Orcel, would be unacceptable for a retail and commercial bank such as Santander," the banking group said in a statement.
"This is particularly so in light of Santander's values and its responsibilities to its wider stakeholders and the societies in which it operates. As such, it has been decided by the board that it would not be right to proceed with the appointment."
Santander's current chief executive, José Antonio Álvarez, who Orcel was due to succeed early this year, will continue to carry out his responsibilities without change. He will also serve as vice chairman of the board, Santander added.
On the bank's decision to reverse Orcel's appointment as CEO, the executive chairman of the board, Ana Botin, commented that in making the decision, Santander had to balance the respect it has for shareholders with the significant cost of hiring one individual.
"The board and I are certain that this decision, although difficult to take, is the right one. On a personal note, my colleagues and I were looking forward to working with Andrea. We all wish him every success in the future," she said.
"We, as a Group, are fortunate to have José Antonio who has agreed to continue as CEO. I know we will work together as well as we have over the past four years, delivering profitable growth as more and more customers trust us to help them prosper.  We will present our strategic update to the market together later this year in what we both believe is an exciting opportunity ahead of Santander."
UBS divided Orcel's role as president of investment banking between two of its senior executives, Piero Novelli and Robert Karofsky, after Orcel's decision to accept the role of CEO at Santander.