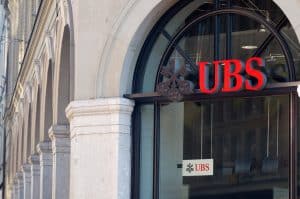 UBS has confirmed that the president of investment banking role will be divided between two of its senior executives, following Andrea Orcel's decision to accept the role of CEO at Santander Group.
Orcel will succeed José Antonio Álvarez early next year following a search process that was carried out with the support of external advisers and the board of directors, Santander said in a statement.
He first joined UBS in 2012 as president of UBS investment bank after holding several senior positions at Merrill Lynch and Bank of America Merrill Lynch, including president of global markets and investment banking for Europe, the Middle east and Africa.
"Andrea Orcel's international experience and strategic expertise further strengthen our existing team, helping ensure we continue delivering on our current strategy as we have for the past four years," said Ana Botín, executive chairman at Santander.
"He brings a deep understanding of retail and commercial banking, as well as a strong track record in managing diverse teams across Europe and the Americas in a collaborative way. This will help us achieve our ambition to build the best retail and commercial bank, as well as a global digital platform, whilst preserving our proven subsidiary model."
In response to Orcel's departure, UBS confirmed that as of 1 October Piero Novelli and Robert Karofsky will jointly become co-presidents of the investment bank.
Novelli rejoined UBS in 2013 and is currently executive chairman, having previously served as global head of advisory and chairman of global mergers and acquisitions at the Swiss investment bank. Similarly, Karofsky joined UBS in 2014 as global head of equities, and was previously global head of equity trading at AllianceBernstein.
"I want to personally thank [Orcel] for the outstanding work he did while at UBS," Sergio Ermotti, group CEO at UBS, commented.
"We worked together very well and, both as a friend and professionally, I congratulate him on his new appointment and wish him all the best. [Karofsky] and [Novelli] are well placed to continue driving the success of the investment bank within our proven model. Both are veterans of the industry with significant experience and I am certain they will further advance our business."