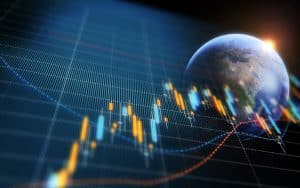 Aquis Exchange has entered into a partnership with trading technology specialist Itiviti, which will provide its clients access to flow on the exchange's platform.
Itiviti is set to build a connection to the pan-European cash equities multilateral trading facility (MTF), known as Aquis MTF, through its order and execution management system (OEMS). The deal will also provide Aquis with increased market access due to Itiviti's global presence, including Scandinavia.
Aquis Exchange is also planning to install Itiviti's automated regression testing technology tool, VeriFIX Enterprise, which was rolled out earlier this year.
The tool will allow Aquis to speed up its internal regression testing, streamline the development and quality assurance process for a better time-to-market on new functionalities that are brought to the exchange.
"This move will enable Itiviti's clients, especially those in Scandinavia, to access Aquis Exchange's low-toxicity, high-quality flow in a simple and cost-efficient way," Alasdair Haynes, CEO of Aquis Exchange, said.
"We also believe that the addition of VeriFIX Enterprise to our technology development process will improve the end-to-end testing capabilities of our platform, thereby improving productivity and helping us to better service our internal and third-party clients."
Just months after completing its initial public offering (IPO), Aquis Exchange achieved record market share in continuous trading in August of 3.17%. Market share surged from 2.66% the previous month, with an all-time high of 3.49%.
The exchange operator is also looking to establish a new venue in Paris to provide its services to its European members following the UK's departure from the European Union.
The new company, Aquis Exchange SA, will open an office in Paris and will be classed as an investment firm, authorised to operate an MTF.