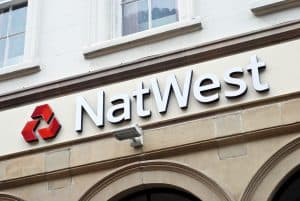 Prime of prime liquidity provider Equiti Capital has expanded its prime brokers partners with NatWest Markets for its FX agency desk after building out its electronic trading capabilities.
The FX desk runs an agency model that provides liquidity to the buy-side in FX derivatives including NDFs, forwards, swaps, vanilla and exotic options.
Equiti Capital, a subsidiary of Equiiti Group, said it selected NatWest Markets as its second prime broker following a year of growth for its FX desk and a need to better diversify risk with multiple brokers.
"NatWest Markets offers versatile solutions that deliver a quicker time to market, expediting the process by which we establish lines of credit when facing asset managers, family offices, hedge funds, and local banks," said Benedict Sears, head of Equiti Capital's FX desk. 
Sears added that the desk has been working on developing its electronic central limit order book (CLOB) matching clients in options and allowing them to get in and out of positions around the mid  for reduced spreads. Equiti Capital works with local market makers to match with their buy-side clients for unique axes and prices. 
"We find clients are often looking for help in executing large orders, with an emphasis on reducing market impact. Our desk is able to help clients with this while maintaining a level of market access which would be unfeasible to maintain for a buy-side firm in the fragmented OTC FX market," Sears commented. 
The prime brokerage market was thrown into the spotlight in March earlier this year when Credit Suisse and Nomura both suffered multi-billion-dollar losses following the collapse of family office Archegos Capital Management. 
Credit Suisse was forced to outline a resizing strategy for its prime services business in April after suffering a $5.5 billion loss following the scandal.