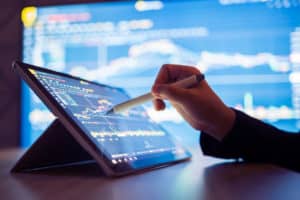 ESMA has today published its opinion on how trading venues should manage their operations and communication in the event of a market outage.
The opinion follows a consultation which the regulator launched in September last year, following its commitment to providing more robust guidance around how venues should handle outage events.
ESMA reiterated that prior to an outage, venues should have a clear outage plan in place to be deployed should such an event occur. This outage plan should always be deployed no matter how small the outage and it should include steps to ensure market reopening and who will be responsible for them. ESMA has suggested venues test and update these plans every two years.
Central to the watchdog's new guidelines is communication with participants in the event of an outage and what form this should take, particularly around the status of orders and the potential to cancel them.
In its opinion, the regulator has advised that National Competent Authorities (NCAs) ensure venues notify participants as soon as possible in the event of an outage including on the venue's public website and include a dedicated contact line. Communication should continue at fixed intervals – ESMA has suggested 30 minutes – even if there are no changes.
Trading venues should provide information on the status of orders ideally within one hour of disruption occurring. This should be in a "machine readable format" so these communications can be automatically sent.
Where cancellation of orders is still possible, ESMA has found that NCAs should require venues to indicate which orders were affected, which ones were cancelled or executed, and indicate whether orders that were sent were accepted or rejected.
Where orders have been compromised, ESMA has suggested that NCAs should consider allowing venues to offer participants the option to remove all orders from the order book otherwise known as an "order book purge".
"ESMA considers that trading venues should be given the flexibility to use this possibility only where they deem appropriate, based on the gravity of the incident, the number of orders affected, their technical infrastructure and trading system used," today's opinion laid out.
Closing auction
ESMA has recommended that NCAs ensure venues have arrangements in place to ensure the market is provided with a closing price as part of its outage continuity plan.
If a venue cannot run the auction, then ESMA has recommended that NCAs allow them to postpone it to a certain cut off point. Trading venues should set a limit at which point the closing auction can no longer be held. ESMA used the example of six pm in its opinion.
Across the channel, UK's Financial Conduct Authority (FCA) set out plans to create a taskforce to work on "good practices" in relation to conduct during an outage, as part of a recent secondary markets overhaul announced earlier this month.