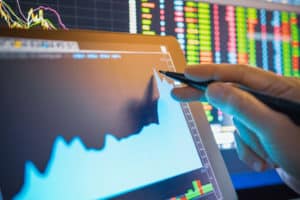 ESMA is offering participants relief from certain requirements under the derivatives trading obligation (DTO) that could pose a risk to their migration of credit default swaps (CDS) contracts away from ICE Clear Europe.
Following ICE Clear Europe's decision to stop clearing CDS as of the end of this coming October, participants must now migrate their positions in the instruments to other CCPs clearing those contracts.
However, many have noted that the migration – involving the closing of positions at ICE and opening replacement ones at other CCPs – could pose challenges around operational and execution risk for institutions as the enforcement of the DTO under EU regulation on said replacement trades could prevent them from locking in a price.
"As a consequence, the enforcement of the DTO for those trades could lead to a disorderly migration, thereby potentially introducing market, execution and operational risks, as well as replacement cost risks to participants," ESMA said in a statement.
ESMA stressed however, that neither it nor the National Competent Authorities (NCAs) had the necessary power to dis-apply a part of EU legal text even in exceptional circumstances.
The EU watchdog has therefore stressed to NCAs that they should not prioritise their supervisory actions relating to the DTO in certain index CDS' to support the migration of pre-existing positions in ICE Clear Europe until 31 October.
It added that as this was a global issue, it was coordinating its approach with the UK's Financial Conduct Authority (FCA) and the US Commodity Futures Trading Commission (CFTC).
ICE US began clearing credit default swaps in 2009 alongside others following demands from regulators for centrally cleared counterparties in the space.