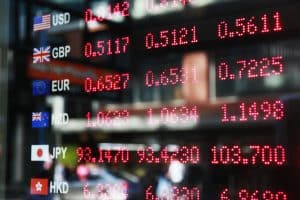 Eurex Group has added Flow Traders as a liquidity provider for its foreign exchange (FX) futures products.
Flow Traders joins the list of FX liquidity providers for Eurex FX futures products, and will provide liquidity throughout the range of monthly and quarterly deliverable FX futures, as well as non-deliverable rolling spot futures.
The Eurex FX futures can be traded onscreen and over-the-counter (OTC) on Deutsche Börse's 360T trading platform. Carlo Kölzer, CEO of 360T Group and global head of FX at Deutsche Börse, said that buy-side interest in FX derivatives is rising as access to the products has increased.
"Flow Traders joining the panel of liquidity providers for our FX futures products is already increasing the number of points in the day through Asian, European, US hours that we offer tighter spreads than other FX exchange offerings," he said.
"With access to our FX futures now available through 360T, there are many buy-side eyes on the products, so deeper liquidity is obviously going to continue the swell of buy-side participants agreeing that futures are a viable additional pool of liquidity for their FX business."
Robbert Sijbrandij, Flow Traders' head of FX, also commented that as a liquidity provider focused on exchange-traded products, the FX futures at Eurex will help broaden the reach and potential of listed currencies.
"We believe Eurex rolling spot FX futures will be a great addition to our FX portfolio," Sijbrandij added. "Going forward Flow Traders will provide liquidity in all Eurex FX Futures on a continuous basis. We look forward to working with Eurex on this."
Earlier this month, Eurex Group said that ABN Amro has started clearing its FX futures and options for clients trading in the exchange's order book in Europe, and markers and takers trading listed FX and OTC FX on the 360T platform.