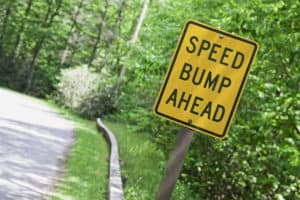 Eurex has commenced a trial-run of a programme intended to curb aggressive high-speed trading and level the playing field for price discovery in derivatives markets.
The trial began on 3 June and introduces tiny delays, also known as 'speed bumps', and will be in effect for six months in the French and German equity options market.
Speaking at the FIA IDX conference in London, Thomas Book, CEO of Eurex, explained that the move is designed to level the playing field for discovering prices as opposed to penalising high-frequency traders (HFT), as well as improving liquidity in the central limit order book for certain markets.
"It is not about slowing down trading because speed in the price discovery process is essential as liquidity providers. What we are doing is about fairness in price discovery process," said Book to IDX delegates.
"The programme differentiates passive orders verses aggressive speed. There is an inherent advantage of putting in an aggressive order. What we want to do is give an incentive to providing passive prices and reduce the risk of being picked off."
US exchange group ICE has received regulatory approval to implement a programme called the "Passive Order Protection" which will be applied to trades of gold and silver contracts, a relatively smaller market. The scheme will help mitigate aggressive orders that would normally be executed against passive orders.
"What it means is providing that protection will make it more likely for passive orders to help build liquidity. We are doing this in the gold and silver markets in a narrow bandwidth, and we will watch the unintended consequences from that," added Stuart Williams, president ICE Futures Europe.
Meanwhile, William Knottenbelt, senior managing director, International for CME Group, explained the exchange has no immediate plans to introduce anything similar.
"We have had a look at a variety of measures including speed bumps and latency calls. But at this present time we haven't come up with a measure that will help the market," said Knottenbelt.
Exchange panelists were also quizzed on their preparations in the event of a hard Brexit. Eurex's Book explained that nearly two-thirds of its total trading volumes originate from the UK. However, as a result of thr UK's departure from the European Union, he said that of its 10 largest exchange participants, 98% of that flow is prepared for a hard Brexit.