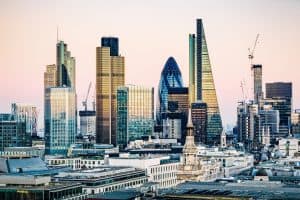 Not-for-profit group Plato Partnership has announced it is to provide European equity market quality metrics to market participants for free through an agreement with BMLL Technologies.
The initiative will see Plato and BMLL Technologies provide 12 daily T+1 market quality metrics to increase transparency and information across the European equity trading landscape, particularly for buy-side participants.
"We started Plato with a clear mission statement: to give something back to the marketplace and improve the market for end investors," said Mike Bellaro, CEO of Plato Partnership. "This partnership with BMLL is a huge step forward in realising this mission. In facilitating the data provision, particularly for buy-side participants and regulators locked out by high costs, we hope to improve access to information crucial in moving the market forward."
The metrics will be accessible via a dashboard and will include consolidated volumes for single stock, aggregate of all stocks or by closing auction across all venues. Daily metrics available on a T+1 basis will include addressable versus non-addressable liquidity across venues, European best bid and offer (EBBO), closing auction metrics, intraday volatility and trade-quote ratio throughout a trading day.
"BMLL is excited to be providing market participants with access to our data provision and analytics capabilities," added Ben Collins, head of sales at BMLL Technologies. "Broadening access and facilitating improved research on the buy-side and for regulators is core to our company values: we want to expose and interpret data allowing market participants to make more informed decisions."
Plato Partnership concluded that the initiative will involve creating industry standards and definitions to provide clarity for market participants on issues such as addressable and non-addressable liquidity across venues.