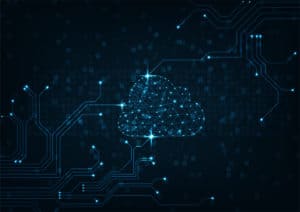 US securities and commodities broker INTL FCStone has deployed a new trade surveillance technology platform from Eventus Systems to monitor its global futures activity.
Following its recently announced expansion initiatives, INTL FCStone has replaced its outsourced system and deployed the cloud version of Eventus Systems' Validus market surveillance platform for greater cost efficiencies and capabilities.
"Eventus offers us an outstanding system with great market coverage," Sandra McCarthy, chief compliance officer for the futures commission merchants (FCMs) division of INTL FCStone, commented. "Validus has been very easy to implement, and its staff has worked with us to ensure the technology promotes cost and time efficiencies while addressing matters of interest to regulators."
Eventus said that it now provides trade surveillance and risk management to more than 20% of registered US FCMs, with a number of exchanges and firms also signing up to deploy its Validus platform in equities, options, FX, fixed income and cryptocurrencies. The firm has also recently added three new exchanges and the first swap execution facility (SEF) to its list of marketplaces it offers surveillance coverage.
"We're delighted that INTL FCStone – with its significant and growing global market presence, diverse client base and full breadth of products – recognises the value in our technology," added Travis Schwab, CEO of Eventus. "Our team is continuously focused on adding important new features, integrations and marketplaces for our clients, and our expanding client roster reflects that emphasis."
In April, INTL FCStone announced plans to launch a new prime brokerage business, offering multi-asset prime brokerage, execution, outsourced trading, custody, and self-clearing and introduced clearing services for hedge funds, mutual funds, and family offices.
The new platform aims to provide institutional clients a more flexible and effective method to execute trades, custody and clearing for US and global equities, options, futures, FX and fixed income through INTL FCStone.