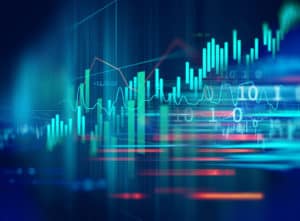 Eurex is partnering with various banks to strengthen its USD clearing services, an important step into the USD swap market.
Deutsche Bank, JP Morgan and LBBW are amongst the first banks to provide electronic Eurex USD prices on Tradeweb's interest rate swaps platform, with more banks expected to start streaming in the near future.
This follows the already established request for quote and voice market for Eurex USD swap prices.
"Our primary target is to build a liquid alternative for euro swaps in the EU," said Danny Chart, head of fixed income business development at Eurex.
"However, it is important for many EU-based firms who predominantly run euro portfolios to be able to clear their multi-currency portfolio in a single CCP. We therefore truly appreciate the contributions of the banks supporting USD clearing."
There is a growing demand from EU end-clients for additional currencies. According to Eurex, this would better allow them to migrate their euro-heavy portfolios to Eurex while at the same time keeping their full exposure in a single clearing house.
Therefore, the visibility of two-way Eurex USD prices from dealers is an important move as Eurex looks to create a more stable and competitive ecosystem for euro clearing in Europe.
"Our focus as a swaps market maker is to provide competitive prices at Eurex, with USD being a key part of this," said Dr. Thilo Roßberg, head of FICC markets at LBBW.
"As a pioneer in streaming Eurex USD swaps, we have long been providing our customers with a reliable supply of liquidity in order to establish a viable EU-based CCP liquidity pool."