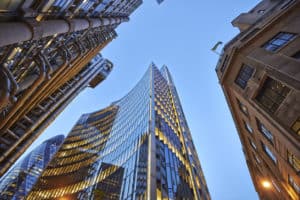 Following the implementation of the CSDR Settlement Discipline Regime on 1 February, Euroclear is using Taskize, the provider of inter-company workflow to the financial services industry, as the preferred channel for its members to appeal penalties at both the ICSD and its domestic CSDs. 
This builds on an existing five-year relationship between the two firms with specific uses now added to support new CSDR requirements. "Taskize is our preferred client service channel and has been successfully deployed globally across Euroclear," said Stéphane Bernard, chief operating officer, Euroclear Bank. "The ability to extend its use to support the specific workflows for appealing penalties under the new CSDR Settlement Discipline Regime means we can bring further efficiencies to our members who can join the network free of charge as part of our sponsoring licence." 
Taskize enables Euroclear members to benefit from a single, streamlined digital channel to manage the penalties and appeals process, in addition to achieving radically reduced resolution times for daily operational issues. A specific Taskize Bubble has been built around a penalty appeal template. The platform also enables market participants to report buy-in trades as and when this element of the Settlement Discipline Regime is introduced. 
"Extending Taskize to support custom workflows is part of our wider strategy, so we are thrilled that Euroclear has used this capability to build out a specific Penalty Appeal process to enable their members to manage appeals more efficiently under CSDR," commented Philip Slavin, CEO and co-founder of Taskize. "With over 400 firms on our network, any CSD can use Taskize, along with the new Penalty Appeal workflow and our integration with email to improve the service they offer their members." 
The CSDR Settlement Discipline Regime requires impacted European CSDs to automatically apply financial penalties to market participants who fail to complete transactions on the Contractual Settlement Date and subsequently report those failed trades.