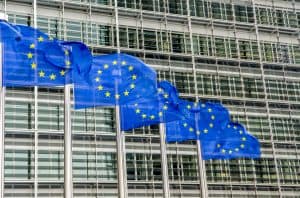 European trading venues have maintained their grip on STO stocks following Brexit, a report by Liquidnet has found, with three quarters of volumes taking place on venues in EMEA.
In its latest liquidity landscape report, Liquidnet found that despite European concerns that the UK might attract more flow post-Brexit through its regulatory reforms, only 2.63% of volumes in STO stocks took place on UK-based venues at the start of this year.
Almost three quarters of volumes took place on venues based in Europe, the Middle East and Africa (EMEA), with the remaining 23% taking place off-exchange or via systematic internalisers.
"Current prospects to agree on a Memorandum of Understanding (MOU) between the EU and the UK on regulatory collaboration remain low," said Liquidnet in its report.
"Strong concerns remain with EU regulators over the potential lack of oversight of UK trading venues should they start to attract more international and European flow. This concern has not materialised."
In terms of venue breakdown, Liquidnet found that the post-Brexit liquidity landscape for STO stocks addressable liquidity has remained largely the same, seeing just a 2% increase on volumes taking place on lit primary venues post-Brexit and just over a 1% increase in volumes taking place on dark multilateral trading facilities.
Following Brexit and the loss of almost 100% of EU share trading to the bloc, the UK has continued to try to foster new interest in its markets with dark trading at the centre of most of its reforms.
The UK Treasury and the Financial Conduct Authority (FCA) moved to scrap dark volume caps (DVCs) alongside the share trading obligation (STO) in April last year, while more reforms are expected to be brought in with the conclusion of the Wholesale Markets Review (WMR).  
These are expected to be comparatively more relaxed surrounding non-lit venues compared with the European Commission's changes to MiFID II, announced in November, which saw it crack down on non-transparent venues through a new blanket DVC of 7% and sweeping changes to the quasi-dark systematic internaliser regime in a bid to push more volumes into lit markets.
Some have warned that the UK's relaxed approach to dark trading could act as a hindrance to midpoint pricing, with the WMR citing that levels should remain between 11% and 17% in order to prevent this.
Liquidnet's report found that dark trading as a proportion of on-venue trading in the UK peaked at 15.6% in November last year, later dropping to 13.2% in December.
"The question is at what level does use of the RPW waiver start negatively impacting price formation with the publication of stale quotes? Interestingly, the FCA is considering the use of non-UK prices for waivers," said the report.