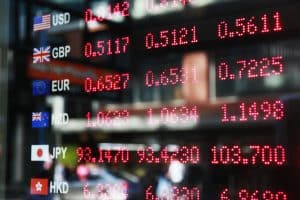 Foreign exchange settlement provider CLS has hired the head of buy-side sales at pan-European exchange operator Euronext to lead its information services franchise.
Masami Johnstone has been appointed head of information services, where she will oversee the ongoing development of CLS's data business and build out the firm's analytical services, based on FX executed trade data.
"CLS's data business is an important part of our product portfolio where we apply our unique position at the centre of the FX market to solve industry problems for market participants," said Alan Marquard, chief strategy and development officer at CLS.
"Masami will be able to draw on her extensive industry experience to build on the success of the data business by expanding our offering to clients with insights for improved trading strategies, smarter business decisions and better FX risk management."
Johnstone spent ten years at European agency broker ITG prior to her time at Euronext, working within the analytics product and research team for Europe, the Middle East and Africa, and was promoted to head of consulting EMEA analytics. She began her career at Barings Asset Management, where she also held analytics role.
"CLS is fulfilling a vital role in the FX industry by providing high-quality transaction data, which enables market participants to gain a better view of overall global FX trading activity," Johnstone commented on her appointment. "I am looking forward to working together with the industry to further develop CLS's offering in data analytics products and assist market participants with valuable insights into global FX market activity."