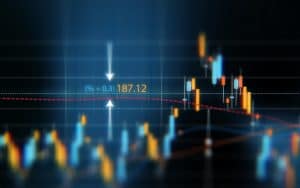 Electronic trading specialist Tradeweb has formed an alliance with equities clearing house EuroCCP to facilitate central counterparty clearing for its exchange-traded funds (ETFs).
Tradeweb said that the partnership will help its European clients to streamline settlement processes and minimise costs through pre-settle margin and netting of exposures, with transparency around trading ETFs by the request for quote (RFQ) trading mechanism.
"By offering our clients the ability to centrally clear European ETF trades, we are enhancing the RFQ workflow by introducing a new post-trade process to help investors minimise settlement fails and improve efficiency," said Enrico Bruni, head of the Europe and Asia business at Tradeweb. "As a leader in the ETF marketplace, we remain fully committed to innovative client solutions, and we are excited about this new initiative."
Jason Warr, head of global markets at BlackRock iShares, also commented that introducing central counterparty clearing to ETF trading Tradeweb's RFQ platform is an important enhancement to market structure, in terms of improving the clearing, settlement and utility of ETFs.
Tradeweb added it is aiming to help clients navigate new rules under the European Central Securities Depositories Regulation (CSDR), whereby market participants will be subject to settlement discipline procedures, such as settlement fails and mandatory buy-ins.
"Our partnership with Tradeweb allows us to expand our ETF clearing business, delivering a new and innovative service to clients which helps them to better manage the cost and risk of trading this asset class," said Cécile Nagel, CEO of EuroCCP.
Tradeweb founded its European ETF platform in 2012, and then launched a US version in 2016. As of August this year, July trade volumes for European ETFs increased by 52% year-on-year, with a record $1.5 billion traded per day.