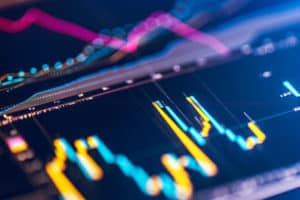 Euronext has completed the migration of Borsa Italiana's equities and ETF businesses to its proprietary trading platform, Optiq, removing the need to pay LSEG for the use of its technology.
The exchange acquired Borsa Italiana from the London Stock Exchange Group (LSEG) in April 2021 for €4.4 billion as part of LSEG's takeover of Refinitiv. With the migration onto Optiq, completed on 27 March, Euronext claims the platform is now handling a quarter of all European equity trading.
Euronext chief executive Stephane Boujnah said the move was a "key milestone in building the backbone of the Capital Markets Union".
In a statement, the exchange confirmed this first phase paved the way for the migration of its Borsa Italiana fixed income businesses in the fourth quarter followed by derivatives and commodities.
European internalisation
The move comes as part of Euronext's wider plans to centralise and internalise its operations within the EU to support the Capital Markets Union (CMU). As part of the plans, the exchange also migrated its data centre in June last year from Basildon in the UK to Bergamo in Italy.
At the end of this year, Euronext is also set to begin migrating its clearing operations away from LSEG's LCH and over to the Bloc using its internal clearing house – Euronext Clearing, formerly CC&G – also acquired through the Borsa Italiana deal. The exchange moved to break off its 10-year deal – originally due to expire in 2027 – with LCH SA in November 2021 after announcing its plans to move its clearing operations to Italy.
More recently in January, the exchange operator confirmed it was set to pay €36 million to LSEG's clearing house LCH SA in exchange for the early termination of its derivatives clearing agreement.
Following the agreement, Euronext intends to migrate the clearing business of its cash equities markets by the end of this year and its listed derivatives and commodities markets across Amsterdam, Brussels, Lisbon, Oslo Børs and Paris from LCH SA to Euronext Clearing by the third quarter of 2024. Euronext Milan's listed derivatives business is already cleared by Euronext Clearing.