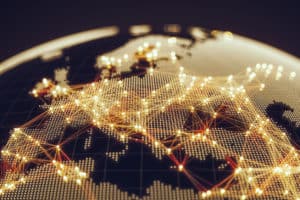 Euronext has announced plans to launch a new dark trading service and an expanded retail trading service as part of its quarterly results.
The new services come off the back of one of the exchange's strongest quarters in its history, reporting adjusted net income of €147 million despite an overall reduction in trading revenues from €151 million to €129 million.
The new dark trading service for Euronext listed stocks is expected to launch in the fourth quarter and will include sweep orders, midpoint trading, and interaction between dark and lit markets. It will also not be restricted by the Large in Scale (LiS) waiver.
"We aren't going to do anything disruptive. Participants want coherence in an offering," Euronext's head of cash equities, Vincent Boquillon, told The TRADE. "There's definitely a cannibalisation effect given there's a volume cap on dark. If we grow, we'll grow at the expense of others in this space."
The launch follows significant client demand for a dark functionality in order to avoid latency arbitrage taking place following Euronext's migration of its data centre to Bergamo from Basildon, Boquillon, Euronext's head of cash and derivatives, Simon Gallagher, told The TRADE. The move created increased latency for the reference prices of Euronext on dark MTFs elsewhere and today's launch aims to plug that gap.
"If there's no latency and it's the same technology, you alleviate concerns around information leakage," said Boquillon.
The dark trading service will utilise the existing hardware from Euronext Block – a LiS block trading venue launched by the exchange in 2017 that was discontinued as it wasn't differentiated enough in comparison with other existing venues in the space.
"Compared to previous ventures in this space, there's now enough of a differentiator for users and the buy-side behind them to execute in the dark with us. There's no additional work for clients to do," said Gallagher. "We have had to be quite judicious with how we use our IT resources during the migration and with this the workflow already exists. The other system [Euronext Block] was a separate bit code and MTF."
"It's comparable to the Swiss service which works very well with similar justifications," said Gallagher.
A one stop shop for retail brokers
Also announced today as part of the exchange's results is the expansion of its retail trading service. Among the enhancements is the expansion of the stocks available to trade from just those listed on Euronext to all pan-European stocks and major US ones via its Milan-based MTF Global Equity Market to create a "retail trading one stop shop".
The newly extended service is expected to launch in the third quarter and will also offer retail traders on Euronext the opportunity to trade out of hours for the first time until 8:30 or 8:45 pm in order to better overlap with other markets such as the US.
Boquillon told The TRADE the launch was the natural next step following Euronext's acquisition of its own clearing house through the Borsa Italiana deal in 2021.
"We've tried to do it in the past, but we couldn't do it without owning our own CCP. If you've got no one to clear, it becomes complicated. This is what triggered this move," he said.
"Global Equity Market is cleared using the former Borsa set up which is efficient and denominated into Euros. Clients love it because it's one connectivity. Especially for the US segment which is very vibrant in that pool accounting for more than 60% of volumes. We've seen that growth of client demand for US securities since Covid especially."
The enhanced retail service also includes an improved market maker scheme that will see them pegged to the European best bid and offer as opposed to the Euronext one. This is set to launch by the end of the second quarter.