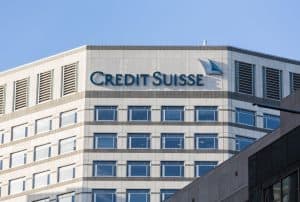 The head of Credit Suisse's algorithmic trading business in Europe has left after more than 18 years with the investment bank, The TRADE understands.
Chris Marsh, managing director within the investment banking division and head of advanced execution services (AES) at Credit Suisse, first joined the bank in 2000 from Merrill Lynch where he was formerly an equity derivatives trader.
Credit Suisse's AES business provides algorithmic trading strategies tools and analytics for trading across equities, options, futures and foreign exchange (FX).
Marsh's resignation is the latest in a string of senior departures at Credit Suisse over the past year. Most recently, Barclays poached Credit Suisse's sales head of AES for the Americas, Kevin O'Connor, and appointed him head of electronic equities origination for the Americas.
Credit Suisse also lost its head of European cash equities and head of cross-asset electronic trading, Naseer Al-Khudairi, to Barclays in February. Al-Khudairi had been with Credit Suisse for almost 20 years in various senior electronic trading roles.
Shortly after Al-Khudairi's departure, Barclays then appointed Neil Staff from Credit Suisse as its new global head of exotics trading and head of derivatives trading for Europe and the Middle East within its equities trading business. Matt Pecot also joined Barclays from Credit Suisse as head of equities for Asia Pacific. 
Barclays has upped its efforts within its equities business by targeting talent at rival institutions and investing in its low-touch execution strategies to drive market growth in the cash equities market.