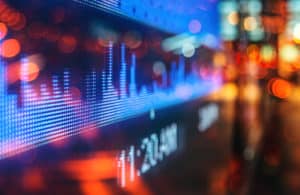 The former head of fixed income trading at Nordea Investment Management has launched a multi-asset outsourced trading firm for fund managers based in the Nordics.
Brett Chappell founded the new business, known as Sherpa Edge Trading, following his departure from Nordea in 2018 alongside Bart Nuyts, who is also a former senior fixed income trader at the Copenhagen-based asset manager.
Sherpa Edge Trading recently went live as a direct agent on the regulated outsourced desk, Exoe, after both firms agreed to partner in January this year.
Sherpa received approval from the French Prudential Supervision and Resolution Authority to act as a linked agent for Exoe on 20 May and from the Danish Finanstilsynet on 19 July.
Following the regulatory approvals, the outsourced trading provider is now offering reception and transmission of order (RTO) services out of its offices in Copenhagen.
"Each and every portfolio manager is different, and the markets here in our region are both highly sophisticated and specialised. Our role is to listen to our clients to understand their needs and create solutions for them, not the other way around," Chappell, CEO and founding partner at Sherpa Edge Trading, commented.
Sherpa Edge appointed a chief trader for the business earlier this year ahead of its launch. Frank Lynge Jensen took on the role after working as a buy-side credit trader for Sparinvest and as a senior credit in debt capital markets at Dankse Markets.
Outsourced trading has continued to pick up in the fixed income markets as participants grapple with shrinking margins.
The rise in demand has led several players in the space to bolster their outsourced offerings, in particular Cowen, which has made a series of appointments to its outsourced fixed income teams.