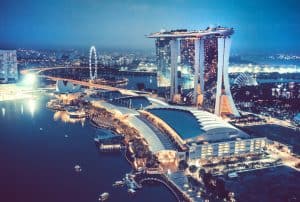 Standard Chartered's head of global execution services for Asia has departed after just over three years to join MarketAxess in Singapore and lead its business across the Asia Pacific region.
Riad Chowdhury has been appointed head of APAC at MarketAxess and will be responsible for leading growth strategy in the region including the expansion of the firm's relationships with regional and global institutional investors and dealers.
He has nearly 20 years of industry experience working in capital markets, most recently at Standard Chartered. Prior to that, Chowdhury was head of rates sales for the markets division in Singapore at Melbourne-based banking group ANZ. Earlier in his career, he also spent six years with Deutsche Bank.   
"Riad brings a wealth of international and Asian investor client and dealer experience to MarketAxess, at an exciting time for us and our clients," said Christophe Roupie, head of EMEA and APAC at MarketAxess.
"Global shifts in market structure and end-client needs are driving adoption of electronic trading across the region, and all-to-all trading and new protocol innovations are helping to drive greater liquidity and cost-efficiency for both investors and dealers. We're delighted to have Riad here to help develop the next chapter of our Asia Pacific growth story."
Last week, MarketAxess confirmed it was looking to expand its municipal bond trading services as it confirmed plans to acquire the central electronic venue for interdealer brokers and dealers, MuniBrokers.
The fixed income platform provider said it has entered into an agreement to acquire MuniBrokers from the municipal bond brokerage firm, Hartfield, Titus & Donnelly. Terms of the deal were not disclosed, but it is subject to closing conditions and expected to close in the fourth quarter of this year.