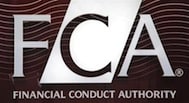 The UK's financial markets regulator, the Financial Conduct Authority (FCA), has increased pressure on UK-based trading venues to better mitigate potential systemic risks through a new consultation paper.
The paper, released late last month, calls for regulated investment exchanges (RIEs) and multilateral trading facilities (MTFs) to ensure their members have adequate systems and controls in place to avoid abusive or improper market activity. It specifically calls for a risk-based and proactive approach to monitoring customers, which should be proportional to the importance of each participant. 
Speaking to theTRADEnews.com, a spokesperson for the FCA said the consultation paper was intended to iron out divergent venue approaches to oversight responsibilities. 
"Some exchanges currently use risk-based visits to members whereby some other firms will wait until an issue happens and then visit members – some are proactive and some are reactive and we are encouraging all firms to become more proactive," the spokesperson said.
This is solely a UK initiative and is not linked to any regulatory bodies in Europe, such as the European Securities and Markets Authority, the spokesperson added. European rules under MiFID and proposed rules under MiFID II neither call for risk-based or proactive approaches to supervisory responsibilities of market operators. 
The report, 'Proposed guidance on oversight of member controls carried out by RIEs and MTFs', adds to a recent increase in regulatory oversight of the UK's financial market infrastructure. In April, the UK Treasury released a consultation paper outlining greater governmental powers over inter-bank payment and securities systems in the event of insolvency. This included giving the Bank of England control over any insolvency procedures.
Market participants have until 21 May to respond to the FCA guidance paper, which the authority has said reinforces current recognised investment exchanges and recognised clearing houses rules and market conduct sourcebook rules, and is not a precursor to new regulation.
This approach – of reinforcing current rules as opposed to etching new – bears similarity to the authority's recent clampdown on conflicts of interest, and specifically payment for brokers' corporate access services by asset managers.
The FCA spokesperson added this latest initiative was not aimed at a specific subsection of market participants, such as high-frequency traders.
"It will be up to firms to take a risk-based approach to all members," the spokesperson said, adding that a punitive approach was not favoured by the regulator. "There will be closer supervisory scrutiny but we can't comment on sanctions at this time."
Industry experts have shown initial support of the FCA guidance, citing benefits of overall clarity within the market and a reinforcing the regulatory alignment for MTF and exchange rules.
Mark Hemsley, CEO of the region's largest equities trading venue by value traded BATS Chi-X Europe, which is expecting a licence to operate as an RIE this quarter, said MTFs had always been held to the same regulatory standard as exchanges for trading.
"The proposed guidelines set out a sensible approach to applying standards consistently and proportionately to RIEs and MTFs," Hemsley told theTRADEnews.com.
Hemsley's comments were echoed by Remco Lenterman, chairman of HFT lobby group FIA European Principal Traders Association and managing director at Amsterdam-based market maker IMC.
"This is clearly a very good initiative by the FCA in order to ensure the highest possible standards when it comes to RIEs and MTFs supervising their members' controls," he said, adding that the FIA EPTA had continued to work with regulators to improve industry standards on behalf of their members.