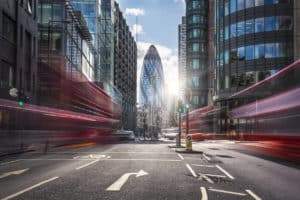 Large financial institutions and start-ups that are playing a key role in the recovery from the coronavirus pandemic will be supported through a new 'digital sandbox' initiative from the Financial Conduct Authority (FCA).  
The FCA has said it will collaborate with the City of London Corporation to develop and launch a digital testing environment to provide firms with data sets for testing and validation of technology services.
"Innovation is a powerful driver of effective competition and can help to accelerate the development of new solutions to emerging challenges," said FCA interim chief executive Christopher Woolard. "Building on our existing work supporting innovation in the market, we are now helping to establish a platform to tackle the challenges that will face the financial services sector in the recovery from Covid-19."
The pilot will initially support larger financial firms and start-ups by providing expertise and relevant data in areas such as detecting fraud and scams, supporting vulnerable clients, and improving access to finance for small and medium enterprises impacted by the crisis.
The FCA has previously launched similar sandbox initiatives to support FinTech and innovation in financial services, including a regulatory sandbox and TechSprint programme. Sandboxes aim to provide firms with a safe environment to test products and services within the market.
"The UK has long been a world leader in fintech, fuelled by our innovative spirit, our creative energy, and our regulatory approach. That has borne fruit during this difficult period, during which we've seen accelerated demand for digitisation," said City of London Corporation policy chair Catherine McGuiness.
"The City of London Corporation is committed to working alongside the FCA to build the digital sandbox and ensuring that the financial services sector fulfils its potential as a vital part of our future economic success."