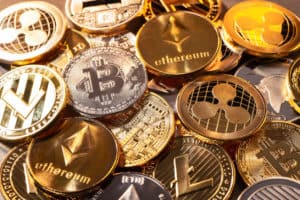 New York-based Finansiv has become the latest crypto prime brokerage to enter the institutional space, launching its infrastructure and execution services for clients this week. 
The provider claims to be the first digital asset prime brokerage offering services to both retail as well as institutional investors, with the retail platform expected to go live by the end of the year.   
Scaling up 
The institutional element, which is already offering live OTC trades, provides an end-to-end platform for clients with a single touch point. It offers a full brokerage service including execution and capital management, one-step settlement, integrated custody, and post-trade reporting.  
Its trading platform allows investors to connect directly to exchanges and crypto markets, while its OTC desk is designed to help investors place large block trades without engaging with a specific user interface, using smart-order-routing technology to find the best execution for each order. .  
"Cryptocurrency trading lacks the transparency and liquidity that is nowadays the standard in traditional finance," said Finansiv founder and CEO Aleksandar Ivanov.  
"Investors are seeking a better way to execute large trades. We've built a client-first company that leverages best-in-class technology tools and multiple liquidity sources to help clients plan trades and receive best execution." 
Adding to the market 
The launch underlines a surge of activity in the institutional space for crypto trading. Earlier this month, London-based crypto lender Nexo launched its own proprietary prime brokerage platform for institutional, corporate and high-net-worth clients. Known as Nexo Prime, the service allows investors to trade, borrow, lend, and store their digital assets in a single product, along with advanced custody provision. The platform was incubated over the last 18 months with a core client base, and has now been released to the wider market.  
"Institutional and corporate demand for digital assets has never been greater, and the market for prime services could 10x over the next year," said Kalin Metodiev, Nexo co-founder and managing partner.  
Coinbase ambitions 
Coinbase, one of the world's largest publicly-listed players in the crypto space, is also rumoured to be planning big things in this arena, and recently hired a consultant (Wytrwal Industries) to explore expanding its infrastructure for institutional clients. It already provides a service through Coinbase Prime, an integrated solution providing secure custody, a trading platform and prime services that was first launched back in September 2021 with over 9,000 clients already enlisted (including Tesla, Anheuser-Busch and Franklin Templeton, among others).   
In Q4 last year, institutional trading volumes on the platform reached $371bn, an increase of 59% compared to Q3, and accounting for 68% of total trading volume. By comparison, back in Q4 2020 institutional volumes on the platform were just $57bn, meaning that volumes have jumped by over 550% in just two years. Over 2021 the firm grew its institutional customer base by over 50%, including doubling the number of custody customers, according to a shareholder letter.
Bearish banks 
But not everyone is on board, with some players still expressing reservations. Earlier this month Michael Moro, CEO of prime crypto brokerage Genesis Global Trading, warned that while institutional and individual investment might be on the rise, banks themselves were still "very far away" from trading crypto.  
Speaking at the Bitcoin 2022 conference in Miami he noted that bearish sentiment from regulators was one of the key factors inhibiting involvement from financial institutions.