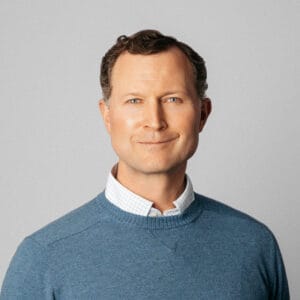 How have EMS platforms evolved over the last few years? 
There's been a quiet revolution in EMS technology over the past few years. The fixed income market has started to wake up to the utility of using an EMS, as participants start to take advantage of the depth of functionality, access to liquidity and efficiency of trading workflows.  
I've approached EMS technology as a former buy-sider of around twenty years, working on the front line of some of the busiest global fixed income desks. When I was on the trading side we were often constrained by technology – using disparate systems that did not work cohesively together and created bottlenecks during times of market stress. There was clearly a better way of doing things, which is why I moved to TS Imagine – applying my trading experience to help develop better ways of operating.  
For most of my fixed income trading career, EMSs were often overlooked. They were broadly perceived to be focused on basic execution and order management, with limited automation, fragmented user interfaces, and less integration with market data. Their limited functionality reinforced the view that their main utility lay in execution and not much else. 
Fast forward to today, EMSs are a different beast entirely. Modern systems can now give traders everything they need to operate confidently with unfettered access to liquidity, market intelligence, analytical tools and trading protocols all in one place. 
What are the key challenges in the EMS space right now? 
One key challenge for EMSs is connectivity – not just to liquidity, but data, dealers, venues, and other tools that traders need to operate in a fast-paced and fiercely competitive market. We are redefining the integration standard having been doing this work longer than most in the space and are ready to share with the marketplace. 
The accelerating electronification of fixed income markets, influx of market data and increasing regulation has created demand for more sophisticated systems that go far beyond simple execution. However, the main difficulty in developing modern EMSs is overcoming the complexity and fragmentation of the trading landscape.  Traditional connectivity for the OMS user base has meant staging orders into different venue GUIs. This is old news and no buy-sider has ever said to me, "I prefer having to navigate to disparate applications and perform the same tasks in multiple places."  We are doing detailed heavy lifting to give traders a true one-screen experience. Through the partnership with the venues, we can bring a better offering to the buy-side trading desk. 
Bringing together multiple venues and trading protocols in a way that enhances the role of the trader is something that we have worked long and hard on in the development of our fixed income EMS, TradeSmart. Using our firsthand trading experience, we have thought about how to bring these functions together in an intuitive way to enhance decision making processes regarding how, when and where to trade. 
Elevating EMSs beyond simple execution tools to essential systems for traders to navigate fixed income markets is the fundamental issue modern trading technology must help to solve. To be successful modern trading systems need to join disparate markets and technology, while keeping up with a rapidly changing market.  
How are fixed income EMS challenges different from equity challenges and what are the biggest gaps between the two offerings? 
There are two key differences between equities and fixed income markets that have had a significant impact on how EMSs are developed. First is the historically slow electronification of fixed income markets relative to equities, and second is that bonds are traded over the counter.  
What this has meant for trading systems is that equity market data and liquidity has been much more accessible than in fixed income. Fixed income markets have therefore been relatively opaque but with a much greater variety of ways of trading. When building a fixed income EMS, we therefore have to consider a much broader array of factors and tools that investing teams need to navigate the market while abiding by increasingly stringent regulation.
To do this, a big focus for us when building TradeSmart has been on giving traders as much market intelligence as possible – helping paint a detailed picture of market liquidity, the best way to execute orders and the best dealers or venues to interact with. Another focus has been on automating an increasing number of processes to make sure that traders are better able to focus on what they do best while not having to worry about being held back by their technology.  
Have client demands/expectations shifted over the last few years? 
The convergence of increasing regulation, more volatile markets and the increasing prevalence of passive trading has applied cost pressure across many buy-side firms, spurring managers to do more with less.
From a fixed income perspective this has been an important consideration, ensuring that our EMS technology delivers value to traders working in challenging markets. Trading technology needs to do an increasing amount of heavy lifting – not only to take trades across the line, but also being the eyes and ears of the trader.
How are EMS functionalities evolving to improve efficiency? 
EMSs streamline workflows by eliminating the need to switch between multiple applications and help traders to make more informed trading decisions. As well as making processes quicker and easier than ever before, EMSs are creating huge cost efficiencies on fixed income desks.
Looking to the future, as fixed income markets continue to electronify, the quality and quantity of data improves, and we harness the power of AI, we can expect to see EMSs continuing to evolve and improve trading workflows. We have come an incredibly long way over the past decade but any parts of the trading lifecycle that can be made more efficient is being worked on and are where the next advance will come.   
Labelling these systems as 'EMSs' does not do the technology justice. Their utility in tying together all of the functionality needed in modern markets through a single interface makes them a major strategic advantage for fixed income desks and helps to drive better investment decisions.