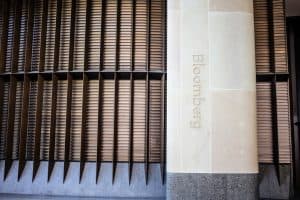 Market participants have executed the first electronic SOFR versus effective federal funds rate (EFFR) basis swap compression trade on Bloomberg's swap execution facility (BSEF). 

The 10-year cleared swap unwind of SOFR used request-for-quote through Bloomberg's list trading tool, BOLT, for compression of the original position and was cleared at US derivatives exchange CME Group.
"Compression is a crucial tool for cleared market participants, and the ability to compress SOFR versus EFFR trades is of particular significance for our clearing members who are looking to boost operational and capital efficiency," said Sunil Cutinho, president of CME Clearing.  
Market participants were originally given access to trade USD SOFR outright and basis product suite electronically in 2018, alongside other major currency risk-free rate (RFR) products set to replace Libor.  
SOFR is the alternative benchmark to Libor for the US dollar. It is considered best practice as an alternative reference rate to Libor, following years of controversy and manipulation shrouding the benchmark.  
"Libor transition is one of the most important changes in the Rates and FX market today," added James Wang, global head of institutional interest rates and foreign exchange sales at Wells Fargo.  
Bloomberg SEF offers participants the opportunity to electronically trade credit default swaps, interest rate swaps, and FX derivatives.  
"Being the first to market with our SOFR compression trading offering is a clear demonstration of Bloomberg's commitment to supporting market participants looking to manage their IBOR exposure," said Nicholas Bean, head of electronic trading solutions at Bloomberg.  
The news follows TraditionDATA's announcement earlier this week that it had made its global alternate risk-free rate (RFR) package including SONIA, ESTR, SOFR, and AMERIBOR available on the Amazon Web Services (AWS) Exchange.