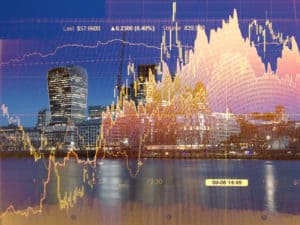 FIX EMEA 2023 kicked off with a regulatory focus yesterday with panels and keynote speeches exploring the global regulatory outlook for the year to come. The morning's panels played an effective game of regulatory bingo, touching on the consolidated tape, outages on exchanges, crypto regulation and the move to T+1.
It goes without saying that Brexit played a key role in a lot of the discussions, with a plethora of regulatory changes in the works on either side of the channel. Post-Brexit, the regulatory outlook in the UK and Europe has been constantly shifting, with both regions looking to their regulatory framework as a means to fostering competition in their now separate markets.
The main questions speakers were answering were how much divergence will there be and what will that mean for their business?
"No one wants divergence," said one panellist. "Divergence is in the hands of the UK."
The takeaway was overall positive, with speakers agreeing that there should be more emphasis on working together for a global coordinated approach to regulation.
Consolidated tape
The conference couldn't examine regulation without touching on the consolidated tape, especially given the UK and Europe have both seen landmark decisions in the last few weeks that could see a tape implemented in the next 12-24 months.
In the UK, the Financial Conduct Authority (FCA) confirmed on 2 March that it would be moving forward with a single consolidated tape after HM Treasury announced in December that it was committed to delivering a regulatory regime by 2024 to support a consolidated tape. While the European Parliament's Economic and Monetary Affairs Committee (ECON) also voted in favour of MEP Danuta Hübner's draft report on Mifid II which includes a pre- and post-trade tape.
"Last year was sobering and unprecedented. It underlines the importance of transparency and a consolidated tape," said one panellist.
The decisions followed news in February that a group of 14 European exchanges, present in 26 Member States of the EU, had agreed to work together to develop an application for a European consolidated tape (CT) for equities. The announcement marked a change of heart from exchanges who had previously typically been the least in favour of a tape.
"It's a work in progress, but we're moving in the right direction," said a panellist. "It's a good sign that exchanges are now trying to offer solutions."
Reliable markets
However, as noted by one panellist "markets can only fulfil their functions when they're open".
The continuity of markets and trading venues was high on the agenda of panellists speaking at FIX EMEA this year, with several making reference to the ongoing cyber-attack on ION's derivatives platform.
Speakers agreed that "understanding the systemic importance of resilience" and regulators working together were key to the continuity of the markets.
The issue is a global one and exchanges across the world have seen outages in recent years ranging from a few hours to a few days.
"Preparation and communication get you through," said one panellist. "If an exchange is having trouble, it should be considered out for the day to provide certainty to participants. Once you reach a certain time in the day, we need to be able to say enough is enough and open the way for an alternative."