A decline in fixed income trading revenue weighed on JP Morgan's revenues during the final quarter of 2021, as income from its markets division fell 11% compared to the previous year.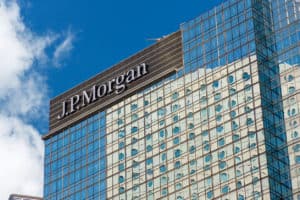 Fixed income revenues were down 16% year-on-year, while equity markets were down 2%, driven by lower revenue in derivatives. The bank said revenues in its prime services division offset some of the declines. 
During its quarterly earnings call, JP Morgan chief financial officer Jeremy Barnum said the fixed income results reflected "a more difficult trading environment early in the quarter, especially in rates, as well as continued normalisation from the favourable trading performance last year in currencies, emerging markets, credit and commodities." 
Aside from the drop-off in its market-related revenues, JP Morgan brought attention to its technology spend during its earnings call, which CEO Jamie Dimon said has reached $12 billion annually.
The bank highlighted in its accompanying earnings presentation that the expenditure has been spread across technology modernisation, data, talent, its operating model, and cyber security.
Within the category of modernising its technology environment, JP Morgan said the investments have gone into microservices architecture, cloud and modern engineering practices to accelerate software development; build scalable infrastructure and developer platforms to increase speed and stability. 
Migration to the cloud has been a hot topic across the markets of late, accelerated by recent moves on the trading venue side by CME and Nasdaq, along with JP Morgan's investment banking counterpart Goldman Sachs.
Dimon said that while the cost savings of the cloud can amount to $30-40 million a year, there are other benefits. 
"The reason we're doing it is once you get that to the cloud that the database is that it uses to feed, its risk, marketing, fraud, real-time offers and stuff like that become accessible to enormous machine learning." 
"The other thing that allows you to do is to augment that mainframe system. You touch a mainframe system, you've got to be a little careful when you go into it, make some modifications. So, like in the old days, you used to modify that mainframe system four times a year, big releases and stuff like that, of course, multiple — for multiple reasons. Now you can go in and modernise a little piece of it every week, every day. And so, that's why it's so important to do this. And it also makes is hard to quantify the benefits and the cost."