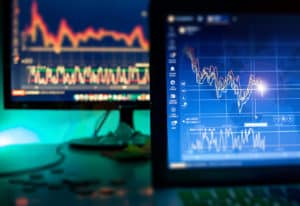 FlexTrade has teamed up with regulatory technology provider ACA Technology to add trade surveillance capabilities to its execution management system (EMS), FlexNOW.
As part of the agreement, FlexTrade has integrated ACA Technology's trade surveillance platform, known as Decrpytex, with its EMS to provide mutual clients a way to manage surveillance and compliance requirements.
"Integrating Decryptex with FlexNOW allows us to review our trading from a compliance perspective quickly, reliably and with the granularity we need," Shoshana Wainer, head of compliance at Albar Capital, commented on the partnership. "FlexTrade and ACA Technology helped us make our workflow more efficient. This partnership will undoubtedly be a real benefit to firms that choose these leading technology providers."
The Decrpytex platform helps firms identify potentially non-complaint trading and investment activity across multiple asset classes, including equities, derivatives, foreign exchange and fixed income. Users can document investigations into non-compliant activity via the platform's case management system.
"By combining ACA's Decryptex technology and FlexNOW, we aim to provide superior service to our clients so that their workflow becomes as smooth as possible," added Nikolay Kojuharov, partner at ACA Technology.
"The main benefits of ACA's surveillance solution include the ability to digest large amounts of trading activity, ensuring coverage under MAR and similar market abuse legislation through comprehensive analysis of a firm's trading and investment activities and detection of potential fraudulent behaviour."