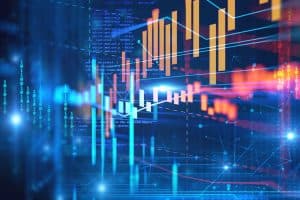 Trading technology provider Capitolis has promoted its chief operating officer and former Credit Suisse managing director, Justin Klug, to president of the company.
Klug has served on the Capitolis leadership team as COO for two years, having joined the firm from Credit Suisse, where he formerly led the US rates structuring team. He was responsible for developing, executing and monitoring strategy and business lines across the macro business at the investment bank.
"His contribution to Capitolis has been outstanding," said Gil Mandelzis, Capitolis CEO and co-founder. "[Klug] has an ability to consider and balance opportunities across our entire business, and will take on an even more important role with both the company and with clients as we invest, build, and scale. Justin is extraordinarily dedicated, is passionate about our clients and has been a huge advocate of our vision."
Capitolis was established in 2017 by the former CEO of EBS BrokerTec, Mandelzis, former head of technology at Traiana, Igor Teleshevsky, and Tom Glocer, formerly the CEO at Thomson Reuters. Its flagship novation platform aims to reduce the time it takes for FX options novations to complete, and automates manual workflow in FX prime broking and bilateral trading.
More than 20 major financial institutions have signed up to the platform, including Citi, HSBC, BlueCrest and Brevan Howard, Deutsche Bank, Standard Chartered, Nomura and Societe Generale.
"Capitolis is at the forefront of creating truly innovative solutions for the capital markets. It has been a privilege to work alongside our clients, Gil and the entire Capitolis team to drive forward our unique collaborative model. I look forward to helping amplify and scale our businesses during the next stage of our development," Klug commented.