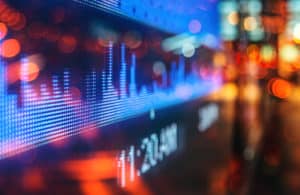 Industry veteran and former global head of trading at hedge fund AQR Capital Management, Hitesh Mittal, has confirmed the launch of a new algorithmic trading platform via his company BestEx Research.
The end-to-end, multi asset global trading platform includes execution algorithms and broker neutral transaction cost analysis (TCA), with agency broker Abel Noser set to rollout the algorithms developed by BestEx Research to more than 500 fund managers globally.
"BestEx Research is a new business model that is revolutionary in its impact and approach to solving the problem of performance drag in active fund managers' returns due to high transaction costs," Mittal commented. "Execution algorithms offered by banks and brokers have not evolved in over a decade and are stale, opaque and conflicted with their own internal liquidity pools, leaving managers to pay as much or more than management fees in implicit costs."
Mittal established BestEx Research almost three years ago after leading global trading for hedge fund AQR Capital Management for just under four years. Prior to AQR Capital, Mittal spent over a decade with former agency broker ITG, now part of Virtu Financial, where he oversaw algorithmic trading and POSIT trading venue globally.
The BestEx Research platform aims to significantly cut down the implicit costs of algo trading with a more systematic and quantitative approach to execution. Its TCA system is also designed to measure and reduce transaction costs by attributing them to every aspect of an order that algorithms place, including venue, timing, size, price and order type.
"We aim to decouple execution algorithms from brokers and banks so institutions have choices and complete transparency into how each execution takes place," Mittal added. "To date, a few sophisticated buy-side firms have built a subset of these capabilities in-house, but most firms have relied on standard broker algorithms. With our pure software model, hedge funds and asset managers can significantly reduce trading costs through customised high-performance execution algorithms and have enormous flexibility in bank or broker selection."
Mittal concluded via a blog post on social media that the platform has been live for several months prior to this official launch, describing its first client as "one of the most performance sensitive firms on the street", which is using BestEx Research's equities algorithms globally to replace its current stack.


Institutional investors and asset managers are invited to rate the features and capabilities of their algo providers in The TRADE's 2020 Algorithmic Trading Survey. Now in its 13th year, The TRADE's 2020 Algorithmic Trading Survey will be live for buy-side participation until 28 February.