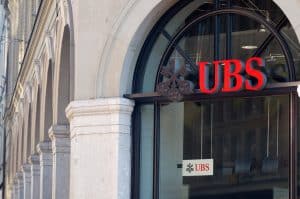 Swiss investment bank UBS has confirmed that ING veteran Ralph Hamers will succeed Sergio Ermotti as chief executive of the institution following a rigorous search process.
Hamers will join UBS in September for a transition period before taking on the role fully in November. He replaces Ermotti who has been CEO of UBS for the past nine years.
"It has been a privilege to lead UBS," Ermotti said. "After nearly a decade as CEO, now is the right time to write my next chapter. UBS is in great shape, enjoys maximum strategic flexibility and is well positioned for sustainable growth."
ING said in a statement that Hamers will remain in his current role until late June, while the Dutch investment bank carries out a search for his successor. It added that further announcements will be made on that process when appropriate.  
"Ralph is the right CEO to lead our business into its next chapter," said Axel Weber, UBS board chairman. "A seasoned and well-respected banker with proven expertise in digital transformation, Ralph has an impressive track record leading ING Group for more than six years. As the industry undergoes fundamental change, Ralph is the person to lead UBS's continued transformation and build upon its successful strategy."
Hamers first joined ING in 1991 and has served as chief executive since 2013. He has held various senior roles during his tenure with ING, including global head of commercial banking network, head of network management for retail banking, and CEO of the business in Belgium and Luxembourg.
"I am proud of what we have accomplished during the more than six years I had the privilege to lead ING. We completed our restructuring plan and paid back the Dutch State in full," Hamers commented. "This decision has been very hard for me having in mind the many talented and dedicated colleagues and friends I have worked with over the past 29 years. But I am also honoured to get the opportunity to lead an established institution like UBS."