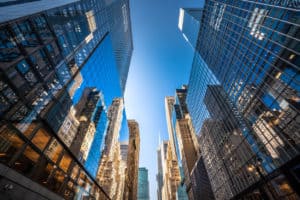 Buy-side industry veteran and the former chief financial officer at Russell Investments and Janus Capital, Jennifer McPeek, is set to join the board of directors of Cboe Global Markets. 
McPeek is currently an independent advisor to companies having formerly served as the chief financial officer at Russell Investments from 2018 to 2019. Her election to the board brings the total number of directors at Cboe to 13.
"Jennifer is a distinguished leader with exceptional credentials, and the experience and unique perspective she brings will further strengthen the breadth of our board's leadership and counsel," Ed Tilly, CEO of Cboe Global Markets, commented.
"I look forward to working with Jennifer and our entire board as we continue to execute on our strategic initiatives to grow our global business, serve the needs of our customers and deliver sustainable returns and long-term value to our shareholders."
Prior to her time at Russell Investments, McPeek spent eight years with Janus Henderson and its predecessor Janus Capital in senior executive roles, including chief financial officer and chief operating officer. McPeek was also previously a member of the management committee heading up strategy for ING Investment Management for the Americas. 
McPeek's appointment follows the recent completion of Cboe's acquisition of Toronto-based dark pool MATCHNow from Virtu financial.
First announced in May, the deal for the alternative trading system will provide Cboe with an expanded presence in Canada, and provide a path to build out a holistic equities platform for Canadian markets.