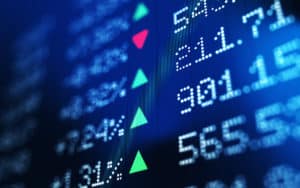 Exchange operator Cboe Global Markets has confirmed it has completed its acquisition of the Toronto-based dark pool MATCHNow from Virtu financial.
First announced in May, the deal for the alternative trading system (ATS) will provide Cboe with an expanded presence in Canada, and provide a path to build out a holistic equities platform for Canadian markets. Terms of the deal were not disclosed.
MATCHNow chief executive, Bryan Blake, now joins Cboe as vice president and head of Canadian equities.
"Cboe's legacy of innovation not only includes its flagship products, but also its ability to create and develop new markets and market models, many of which have grown to become some of the largest, most-relied upon in the world," Blake commented. "I couldn't be more excited for MATCHNow's future as part of the Cboe team. Their demonstrated experience will be essential to building out a comprehensive equities platform in Canada and beyond."
MATCHNow is one of Canada's largest broker-neutral dark pools, accounting for almost 65% market share of Canadian dark trading, and around 7% of total Canadian equities volume. The dark trading order book combines frequent call matches and continuous execution for institutional, retail and proprietary order flow.
Virtu Financial inherited the ATS following its $1 billion acquisition of agency broker ITG, but the business has operated independently from Virtu Canada, formerly known as ITG Canada. Virtu said at the time the deal was confirmed it will continue to interact with the dark pool upon completion of the deal, with no impact expected for clients of MATCHNow and POSIT Alert Canada.
"As a global exchange operator with significant US and European equities marketplaces, we believe Cboe's core strengths will bolster MATCHNow's ability to bring more choice and competition to the Canadian marketplace," added Ed Tilly, CEO of Cboe Global Markets. "Adding MATCHNow to the Cboe roster is part of our vision to create a broader North American equities platform, helping Cboe deliver our innovative solutions to a wider customer base."