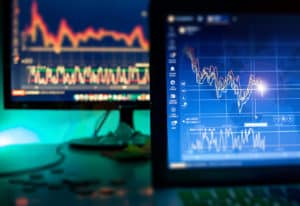 The former head of Thai equities at Citigroup, Joe Hodgkins, has joined outsourced trading services provider Tourmaline Partners as a senior trader.
He joins Tourmaline based in the firm's Sydney office, and at a time of increased demand for outsourced trading in Asia Pacific as institutional investors look to partner with providers to reduce costs.
Hodgkins has 18 years' experience in various buy- and sell-side senior trading roles, having previously served as regional head of trading at Janus Capital, overseeing execution in equities, derivatives and futures. Most recently, he was with Citigroup heading up the investment bank's Thai equities business.

"Hiring industry veterans like Joe helps us meet the demand increasingly coming from large asset managers and is emblematic of our ongoing commitment to provide clients unparalleled service and expertise by bringing in talent with vast experience in all aspects of trading," said Aaron Hantman, Tourmaline's chief executive.
 
Tourmaline added that Hodgkins' areas of expertise include electronic and program trading, block trading and transaction cost analysis (TCA), which buy-side firms often seek when selecting a provider of outsourced trading.
Buy-side traders have typically viewed the outsourced dealing desk as a potential threat to the future of their careers. Although, asset managers venturing down the outsourced trading path have seen some practical benefits. 

Hodgkins' appointment at Tourmaline follows the hire of Lincoln Wong, who joined the outsourced trading provider as head of Asia Pacific operations, also based in the Sydney office. Wong was formerly with Pimco for ten years as head of operations in Australia. He also spent five years with State Street, overseeing fund accounting and custody operations.